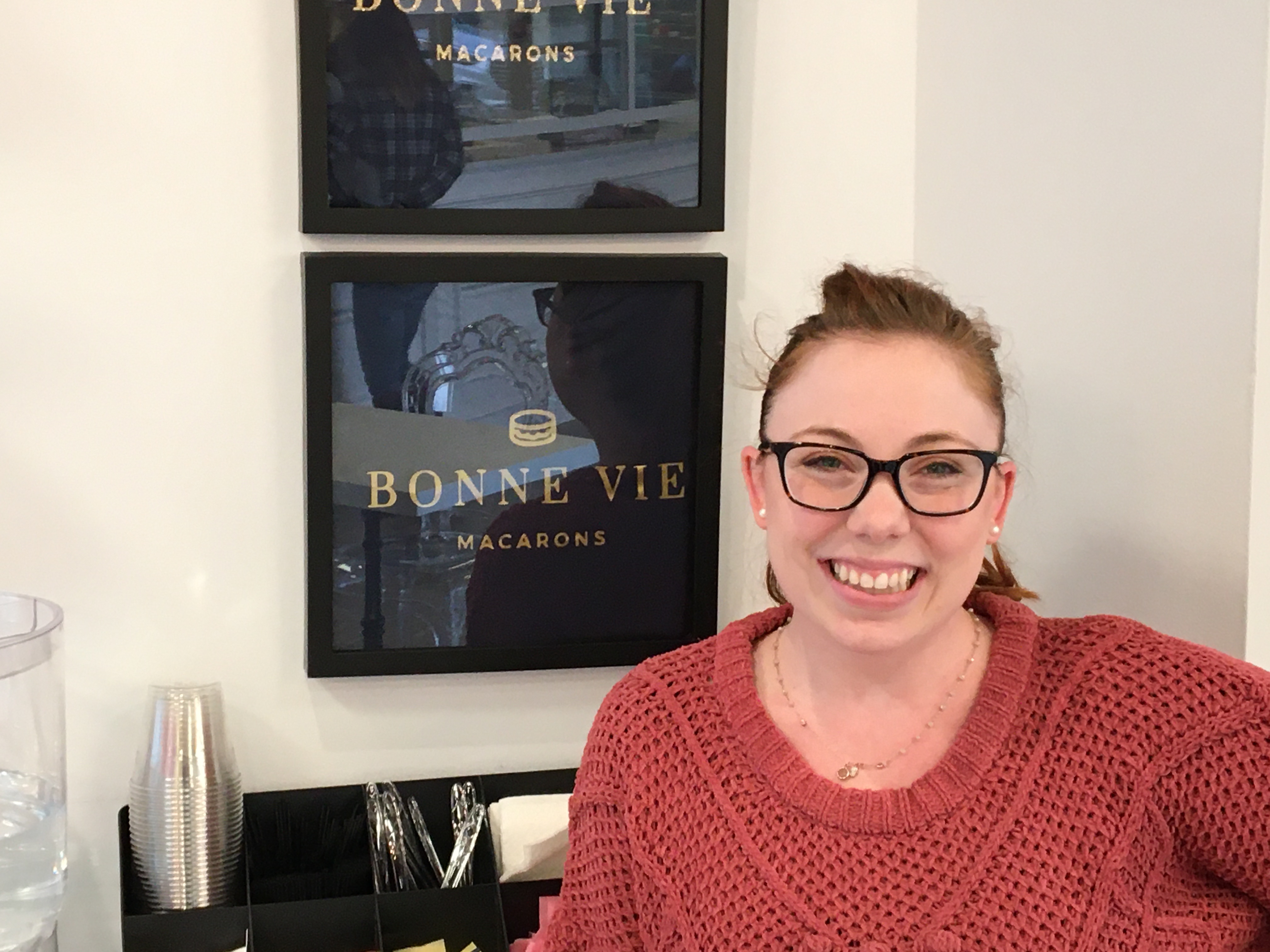 Bonne Vie Macrons bakes up success
Bonne Vie Macrons
Heather Degeyter is the owner of Bonne Vie Macarons in Lafayette, LA. Bonne Vie is a French macaron and custom dessert shop whose focus on memorable flavors and creative design. She first started her business out as a creative outlet and side hustle. She happened upon macrons by chance, looking up the desert options to create for her daughter. Her first batch was perfect and she became hooked—the following batches, she admits, were not at all perfect—but it was too late! She began baking the French pastries under Louisiana Cottage Law and organically grew her business. From the beginning, Heather offered specialty flavors of macrons and posted her works of art on her website and through social media.
As she began to outgrow her kitchen, she attended one of LSBDC at ULL's workshops held at the library. Once discovering that LSBDC meets one-on-one with clients, she set an appointment and had help with expanding to her current location.
"LSBDC has been a sounding board for me and has helped me crunch numbers," Degeyter said. "They have been an ally in growth."
Now Heather operates from her shop at 607 Kaliste Saloom Rd Suite A, in Lafayette, Louisiana. Her customers follow her on Instagram to find which specialty flavors are available for the week. Bonne Vie has become one of the prettiest bakeries in Lafayette, with a beautiful floral mural and feminine-modern seating, which makes for a visit to Bonne Vie a treat to all senses.
Advice for new entrepreneurs, Heather is an advocate of free services for entrepreneurs: YouTube, Libraries, and LSBDC. It was a chance meeting at the library that allowed her to find out about LSBDC.
She also suggests new entrepreneurs do their due diligence and get all things in writing—then sleep on it—and then agree to terms. She suggests that new businesses build their team from the needs of the business, not to create the roles based on the strengths of the hire.