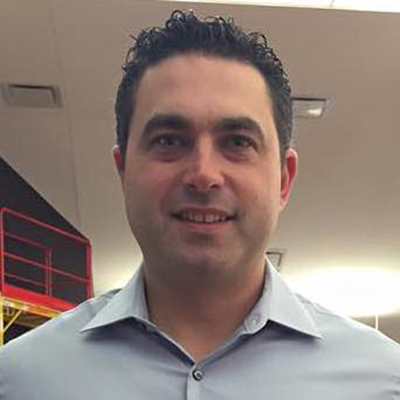 LSBDC helps Perez reach the pinnacle of security and investigation in NOLA
Pinnacle Security
With a dream to grow a company that provides armed guard security services and patrols to businesses and neighborhoods, Chaz Perez understood he would need to seek counsel. Perez, owner of Pinnacle Security & Investigations, Inc., contacted the LSBDC Greater New Orleans and Bayou Region and established a long-term relationship with Business Consultant Erik Waters at the Xavier University office.
Waters helped Perez for several years through the business startup, planning, development and financing phases, and advised Perez with the company's growth strategies and obtaining additional financing. The work wasn't in vein.
Perez's Pinnacle Security & Investigations company grew from $60,000 in the first year of business to over $400,000 in revenues in year three. And the growth hasn't stopped. Pinnacle Security & Investigations, Inc. is on track to receive over $2 million in revenue in 2017, and have been able to grow employment from 3 full-time and other part-time hires as needed to 46 full-time staff with 9 part-time.
"Pinnacle Security and Investigation began as a vision after identifying the need for a high quality private security company in the Greater New Orleans area," Perez said. "Discussions with business owners, neighborhood organizations, and community stakeholders confirmed our belief that employing current and retired law enforcement officers and military personnel to perform private security service would be a tremendous added value to potential clients."
Perez said the organization started off with just a few security officers servicing small businesses in New Orleans. In four years, the company grew to employ over 50 security officers who service major clients in healthcare facilities, the logistics and warehousing industry, as well as large neighborhood security districts.
"The services provided by Erik Waters at the LSBDC have been instrumental in the success and growth of our company," Perez said. "He has assisted us in obtaining the financing needed to support our rapid growth, as well as guiding us while building out our team of key employees. Erik has made himself available to assist with all aspects of growing our company."
Waters said Perez brought 16 years of experience and service as a New Orleans Police Department officer to his business to fill a void in patrols and security services in the New Orleans area with "the unique approach of hiring only ex-military and former law enforcement employees."
"The value that this adds imparts a stronger sense of trust and security in the Clients he serves," Waters said. "Chad's dedication to solving problems and identifying opportunities made him a pleasure to work with and I'm happy to have been a part of the journey."
Perez added, "I would highly recommend that anyone starting, or looking to grow their business, seek out the assistance of the LSBDC consultants."