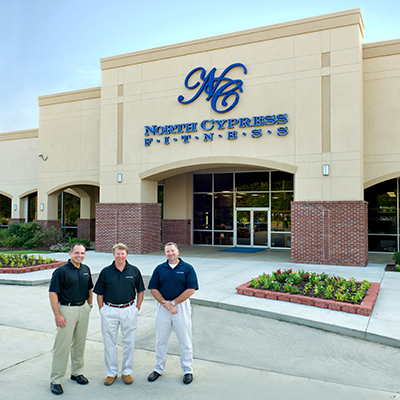 North Cypress Fitness hulks up facility with help of LSBDC at SLU
North Cypress Fitness
When you're passionate about bringing families together in a healthy environment, it's important to make sure your environment is large enough. That's what Olaf Ross had in mind for his business North Cypress Fitness, located at 1606 S Magnolia St. in Hammond.
Since the beginning, Ross utilized the Louisiana Small Business Development Center at Southeastern Louisiana University (LSBDC at SLU). So when it came to growing his business, he knew who to talk to. Ross and the LSBDC at SLU discussed a variety of projects, including an expansion to add 31,000 square feet to the facility.
"We came to LSBDC in the early stages of planning our first fitness center," Ross said, President and CEO. "The advice and direction we received was a huge help to us years ago, so we have worked with them many times over the years."
The additional 31,000 square feet helped create over 40 new jobs, and North Cypress Fitness has experienced exponential growth since its start in 2001, and "we continue striving to provide quality jobs and stimulate growth in the Hammond area."
The LSBDC at SLU helped Ross secure $3 million in capital to develop the business expansion. Over the course of North Cypress, the LSBDC at SLU has helped Ross with business startup assistance, business and financial modeling, sales and marketing assistance, financing assistance and prep, and business continuity planning.