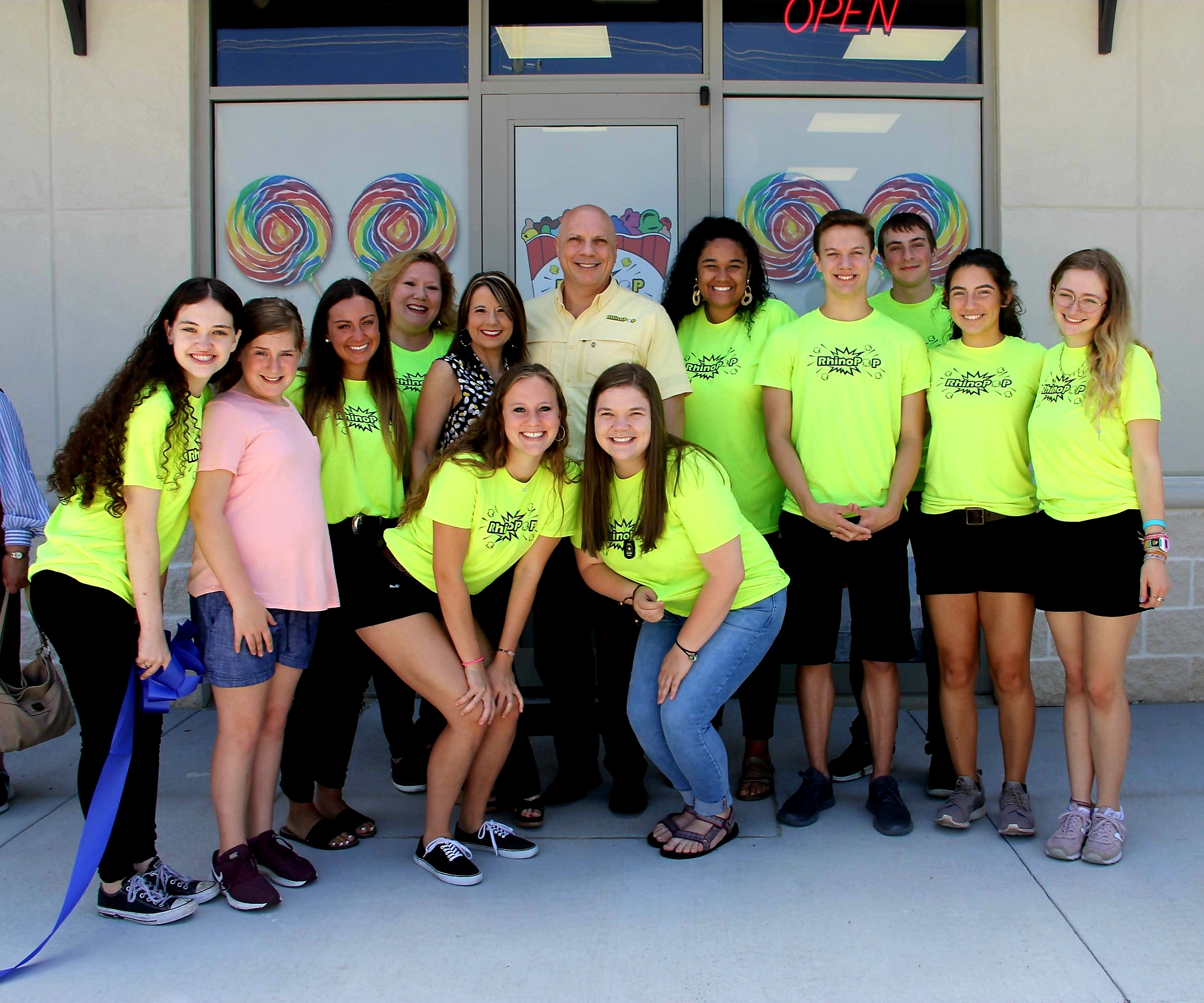 Rhino POP treats Lake Charles
Rhino POP
Ryan and Tracy Doucet are the owners of RhinoPOP, a gourmet popcorn and fudge shop in Lake Charles that was born out of the couple's desire to open and run a successful, locally-owned business. With only one local competitor, this was a fairly new venture for the Lake area.
Ryan and Tracy contacted the LSBDC at McNeese State University to point them in the right direction.
The LSBDC at McNeese provided assistance in several areas including start-up guidance, reviewing their business plan, and making financial projections. The staff was there along the way to help with occupational licensing, understanding the different taxes that needed to be considered, and preparing for the process of hiring employees.
With the help of LSBDC consultants, the Doucets were able to finish developing their business plan, secure enough capital for their business, and open RhinoPOP in Lake Charles. RhinoPOP is now serving gourmet popcorn, fudge, candy, craft sodas, and salt water taffy, as well as large variety of gift baskets for all occasions. Local food lovers can stop in and experience the old time candy store environment that makes everyone feel like a "kid in a candy store".
"When we decided to take on this venture we had a ton of questions when it came to all the legal paperwork that was involved. The LSBDC at McNeese was a very valuable resource that helped steer us to getting all the requirements fulfilled."