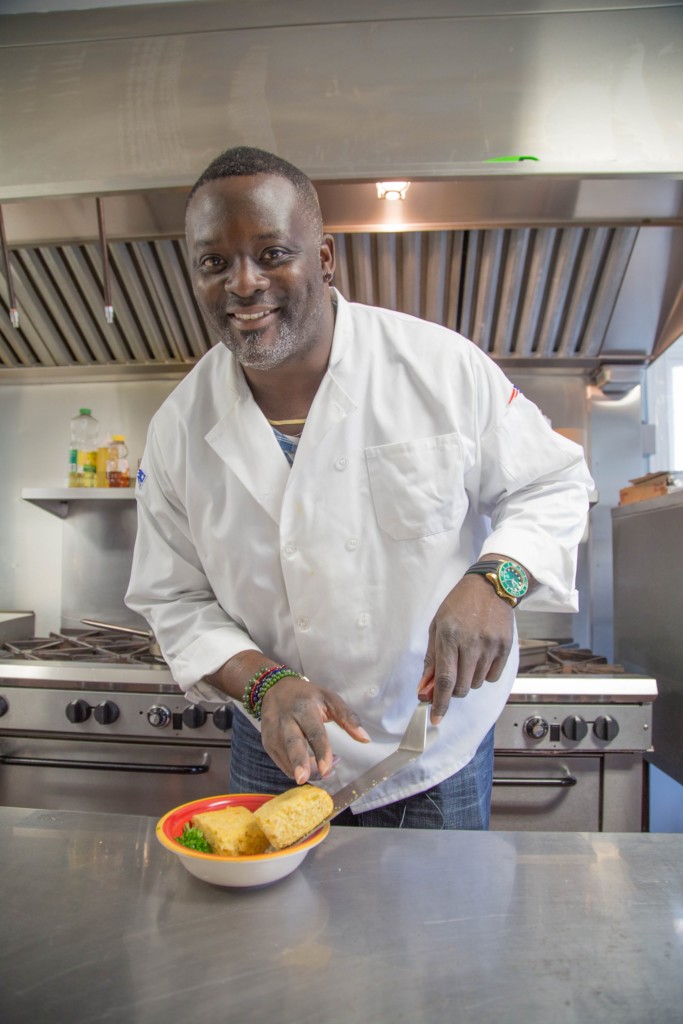 Super Bowl Champion teams up with LSBDC for winning business
Oceans 97
Donaldsonville's Jarvis Green left home to chase quarterbacks as a football defensive lineman, and he did just that collegiately at LSU and professionally for the New England Patriots, where he became a two-time Super Bowl champion. But what he didn't know when he left home is that he'd end up sacking shrimp as a wholesale distributor.
Green, the owner of Oceans 97, a wholesale shrimp distribution company, admits he initially didn't know much about shrimp or running a business, but throughout the last five years he's been able to find resources and partners to assist him. Specifically, the Louisiana Small Business Development Center at Southern University & A&M College in Baton Rouge. (LSBDC-SUBR).
LSBDC-SUBR Director Ada Womack said Green is an ambitious business owner, always looking for opportunities and ways to provide quality products and services to communities.
"It is great working with a proactive business owner that is making an impact and building a diverse Louisiana economy," Womack said.
The LSBDC-SUBR worked with Green by offering its no-cost consulting services and welcoming him in multiple training workshops that have positioned and prepared him for procurement opportunities. The return on his time with the LSBDC-SUBR is 60 new jobs created and a new product developed – Jarvis Green's Shrimp Paté.
Green has developed a canned shrimp paté, which is a high-quality food product that can be used for disasters as a unique survival product with a 4-year shelf life. The product can be found for sale in Rouses Markets and HomeGoods.
Green said his business has grown from the first day he attended the LSBDC-SUBR's training classes.
"Every class has been key to helping me evolve and go to the next level with procurement on the city, state, and federal level," Green said.
Green attended the FoodPreneurs Accelerator Summit, SAM and 8(a) Certification classes hosted by the LSBDC-SUBR and facilitated by the Small Business Administration (SBA) Louisiana District Office Deputy Director Jo Ann Lawrence. He shared that Lawrence explained the procurement process to the class, what is expected from a business owner, the requirements, and "walked me through the application process."
"I would have never got it done," Green said. "It has opened more opportunities on the city, state and federal level of procurement. When I spoke with other entities they asked me if I completed the application process and did I have the required information to move forward. Because I attended the training and was advised, I was able to answer all the questions."