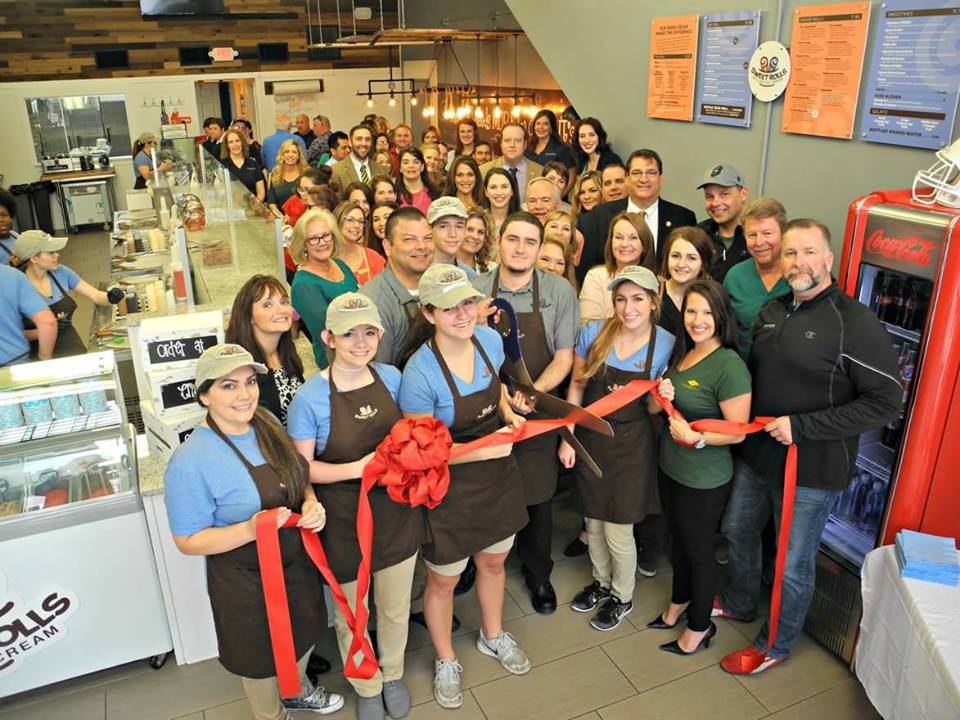 Trio of entrepreneurs bring Sweet Rolls to Hammond
Sweet Rolls of Hammond
Dion Grossnickle, Olaf Ross and Richard Henry noticed a trend in the ice cream industry of creating handmade and rolled ice cream. The trio of entrepreneurs' goal was to change the norm in the industry by using "better ingredients and create an atmosphere that clients would enjoy."
That's when they came to the LSBDC at Southeastern Louisiana University to get the technical assistance needed to bring this sweet experience to Tangipahoa Parish. And thus, Sweet Rolls of Hammond was established.
Grossnickle said without the help of the LSBDC their lenders would not have seen their vision.
"The LSBDC helped create an in-depth business plan and model that included all information required by our commercial lender," Grossnickle said. "They were able to be creative to show our lender that the investment was concrete and well planned."
The LSBDC helped Sweet Rolls start the business successfully, secure a loan and utilize an owner investment, and create new 31 jobs.
119 E Thomas St.
Hammond, LA 70403
985-402-3370