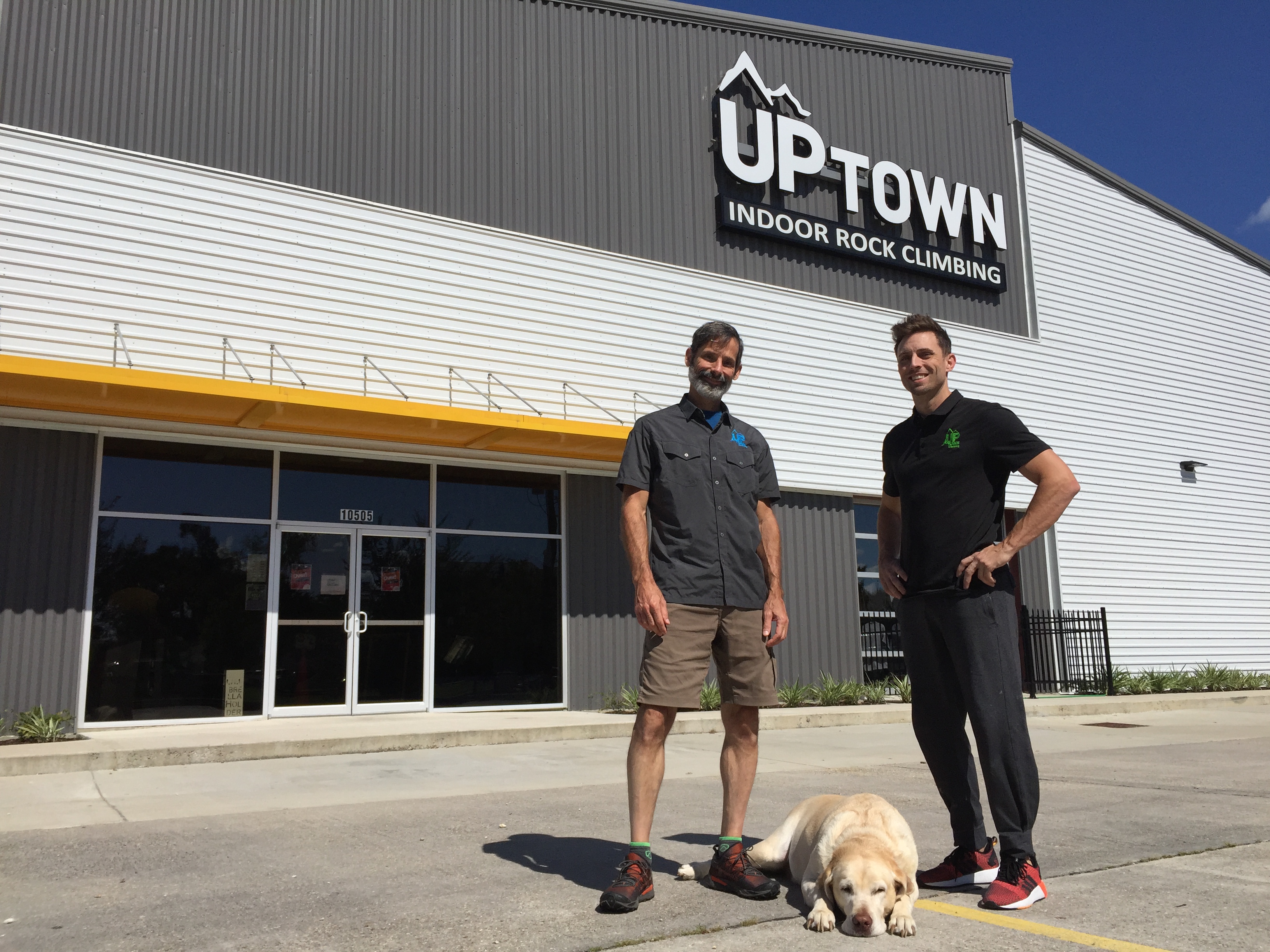 UpTown Climbing rises to the Northshore
UpTown Climbing
Baton Rouge natives Robb Antrobus and Lee Guilbeau wanted to start an indoor rock-climbing gym. Respectively, they're credentialed in fitness, movement, and rocks, but still didn't know how to bring their passions and skills together for a business. That's when a local lender referred them to the Louisiana Small Business Development Center at Southeastern Louisiana University (LSBDC at SLU).
The LSBDC at SLU assisted in developing a business plan, financial plan and helped the Baton Rouge duo launch the business – UpTown Climbing. In addition to indoor rock climbing, UpTown also offers fitness, yoga, and other specialty classes as well as private party rooms. And with 10,000 square feet of terrain, they have climbing options to satisfy all skill levels from the first-time walk-in to the experienced lead climber. The LSBDC at SLU helped Antrobus and Guilbeau utilize more than $1 million in capital including a $594,000 U.S. Small Business Administration (SBA) Guaranteed Loan, and created three full-time jobs and 27 part-time jobs.

"The LSBDC at SLU helped tremendously with taking our financial model and business plan and putting it into a format that worked for the SBA," Antrobus and Guilbeau said. "They have continued to be an invaluable resource with follow-up workshops, roundtables, and offerings of other resources and additional assistance throughout the year. We will continue to use them into the future."
UpTown Climbing is located at 10505 Coursey Blvd., Baton Rouge, LA 70816.