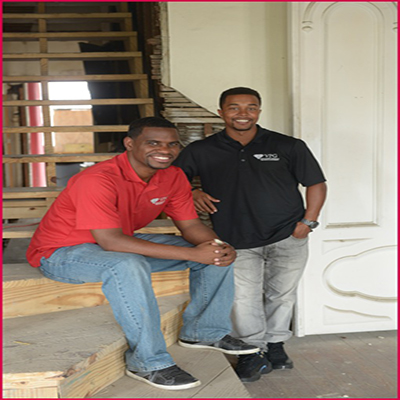 Verius Property Group finds success with LSBDC GNOBR
Verius Property Group
Andre Lewis and Michael Merideth started Verius Property Group in December of 2010 as a real estate development company specializing in multi-family residential properties and residential/commercial luxury properties. Knowing what they wanted to do, they needed help making sure they took the right route to be successful at it.
So, they came to the Louisiana Small Business Development Center Greater New Orleans and Bayou Region (LSBDC GNOBR) location in the spring of 2014, when they participated in Capital One's Getting Down to Business program. During this program, Lewis and Merideth won second place in the business plan competition and third place in the business pitch competition. From there, Verius Property Group was set for success.
Since graduating from Getting Down to Business, Verius Property Group competed in the Bayou Classic Business Plan competition in 2014, where they placed in the top six for business plans in the Greater New Orleans Region.
Lewis and Merideth continued working with the LSBDC GNOBR and received helped with earning contracting certifications, marketing and branding and other business needs.
"The LSBDC was able to provide us with the resources, mentorship and access to systems that helped us find funding," Meridith said. "They helped us from a strategic standpoint and financial modeling that helped us grow our business in the right direction."
In total, the LSBDC GNOBR helped Verius Property Group create three full-time jobs and create 20 direct contract jobs, secure over $4 million in capital, secured $3.5 million in additional assets with $13 million in projects for 2016.